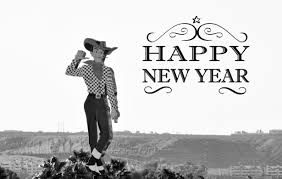 Couleur Country une émission de Bruno RICHMOND
C'est une tradition à « Couleur Country » que d'offrir des étrennes pour le Nouvel An. Et quels cadeaux ! Les plus belles chansons country de tous les temps…et même par mauvais temps ! Puisque le but de cette émission est de vous faire rêver, eh bien rêvons :
PLAYLIST  du Mardi 08 Janvier 2019, à 20h
CHARLIE DANIELS The Devil Went Down To Georgia
SONS OF PIONEER She Wore a Yellow Ribbon
DOLLY PARTON Here You Come Again
ALAN JACKSON & ZAC BROWN Dixie Highway
THE CARTER FAMILY Wildwood Flower
JOHNNY CASH I walk the Line (ordi radio)
EDDY ARNOLD Cattle Call
ASLEEP AT THE WHEEL Choo Choo Ch'Boogie (en public)
GEORGE STRAIT All My Ex's Live in Texas
TEX WILLIAMS Smoke Smoke Smoke your Cigarette
THE MAVERICKS Tonight the Bottle let me down
COULEUR COUNTRY, Happy New Year!!!