#radioondaine #countrymusic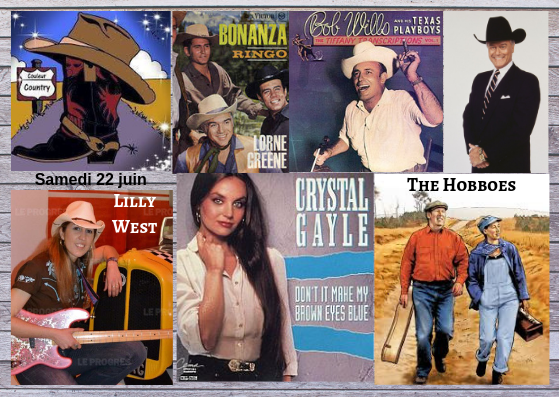 Pour savoir où on va, il est bon de savoir d'où on vient. Il est prudent, lorsqu'on conduit, de regarder dans les rétroviseurs. Cela évite les accidents causés par les autres, même si ce n'est pas tout le temps la faute des autres…
Couleur Country roule pour la cause de la belle musique, et ne manque pas de regarder en arrière. Votre émission de musique country célébrera samedi les pionniers du Western Swing : Bob Wills et ses Texas Playboys, mais également ses dignes successeurs : les Asleep at the Wheel, Ole Rasmussen… le tout vous sera servi entre western style (Lorne Green), french tradition (Mary-Lou) et modernité (Wayne Law).
Have a country good time !
Couleur Country ? Férocement western !
Bruno RICHMOND
Retrouvez Bruno Richmond sur facebook
www.facebook.com/people/Bruno-Richmond
Spécial Country Roots
Play-List
001 CRYSTAL GAYLE Don´t Make My Brown Eyes Blue »
002 LILLY WEST Stay the Night
003 LORNE GREEN Bonanza
004THE HOBBOES Miss the Mississipi and You
005 THE ASLEEP AT THE WHEEL Miles and Miles of Texas
006 OLE RASSMUSSEN In the Mood in Western Swing style
007 BOB WILLS San Antonio Rose
008 THE ASLEEP AT THE WHEEL Bump Bounce Boogie
009 WAYNE LAW Under the Weather
010 DWIGHT YOAKAM Crying Time
011 ERIC HEATHERLY Flowers on the Wall
012 BR5 49 Too Lazy to Work
013 STEVE EARLE Galway Girls
COULEUR COUNTRY, Samedi 06 Juillet 2019